Founders – Barry's Boxing Center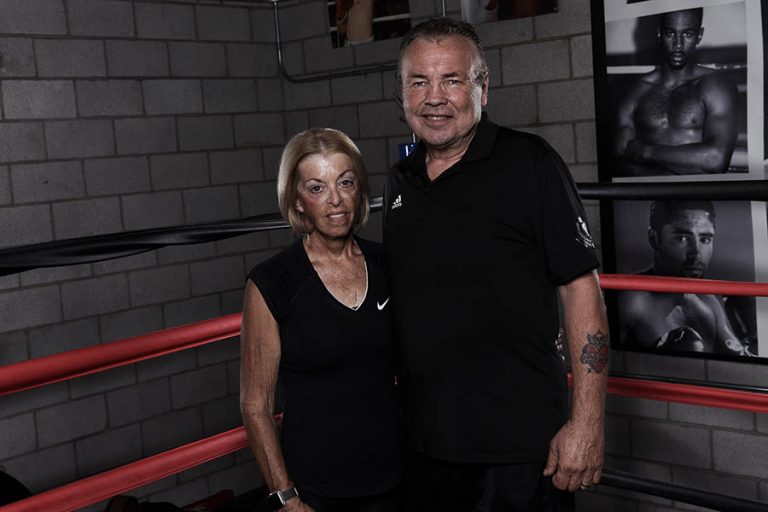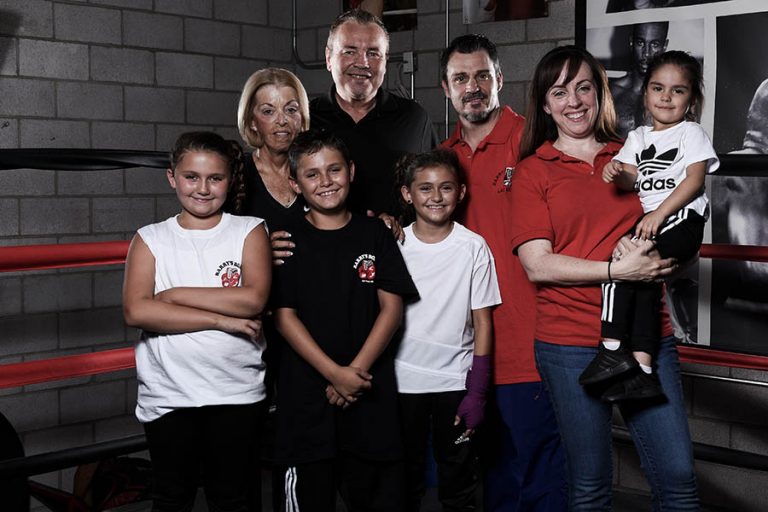 As the saying goes, behind every "Good Man" stands a "Great Woman", so it is with Barry's Boxing Center.
Pat Barry was a professional boxer out of New York City. He came to Las Vegas to pursue his career.
Dawn Schnell was an independent young woman also from New York, in pursuit of furthering her academic achievements when she came to Las Vegas in 1973.
Pat met Dawn and they became friends. When Dawn saw Pat was having managerial problems she stepped forward and assisted him. In 1977 Dawn became a pioneer in professional boxing when she became one of the first female professional boxing managers.
In 1978 Pat and Dawn again teamed up, this time in a life long commitment to one another and were married at St. Bridget's Catholic Church. Realizing that he loved boxing more than boxing loved him, Pat decided to pursue another strong interest he had and that was in law enforcement. Pat joined the Las Vegas Metropolitan Police Department just two weeks after their wedding.
Dawn and Pat received a beautiful gift from GOD, In January 1980 and named her after her mother. Shortly after the birth of their daughter, Dawn, tested and joined the Las Vegas Metropolitan Police Department and was once again breaking new ground for women, this time in law enforcement.
Dawn and Pat wanted to remain active in the sport of boxing so they opened up Barry's Boxing Center. The purpose of their gym is to help the youth of the community.
Dawn retired from LVMPD after 23 1/2 years and now runs Barry's Boxing full time; the enrollment has multiplied many times over. Last year Barry's Boxing Center had over four hundred and twenty registered members. Pat Barry is still active with LVMPD as a juvenile detective and has been for over 25 years, but when he is not working he too may be found at the gym.
Dawn jr. a graduate of UNLV, has her masters in social work. When she was a little card girl for amateur boxing she met a little boxer with whom she fell in love; eventually they grew up and married. Like mother like daughter! Both Dawns are still involved as officials in amateur boxing, and are running Barry's Boxing Center.
Oh yes! That little Boxer Dawn jr. teamed up with was Augie "Kid Vegas" Sanchez. To date he is the most decorated Amateur Boxer in Nevada's History. The list of opponents Augie has beaten, reads like a who's who in the Boxing World; besides winning numerous national titles Augie won the Olympic Trials in 1996 and fought twice for the World Title. Augie now leads our coaching staff at Barry's Boxing full-time and personally trains all of our elite boxers.